What Are We Trying to Accomplish?
The Tab Export is a report that allows buyers and suppliers to pull a full report of a specified Dashboard Tab. Setting up this report will give you the ability to set up a recurring report of a specific tab. For instance a supplier could set up recurring report of all the lines on the Radar tab to then use to upload a bulk import of those lines with shipping details.
How Do I Run This Report?
Once you select this report a pop-up window of Report Settings will open for you to set the parameters of the report using the available filters.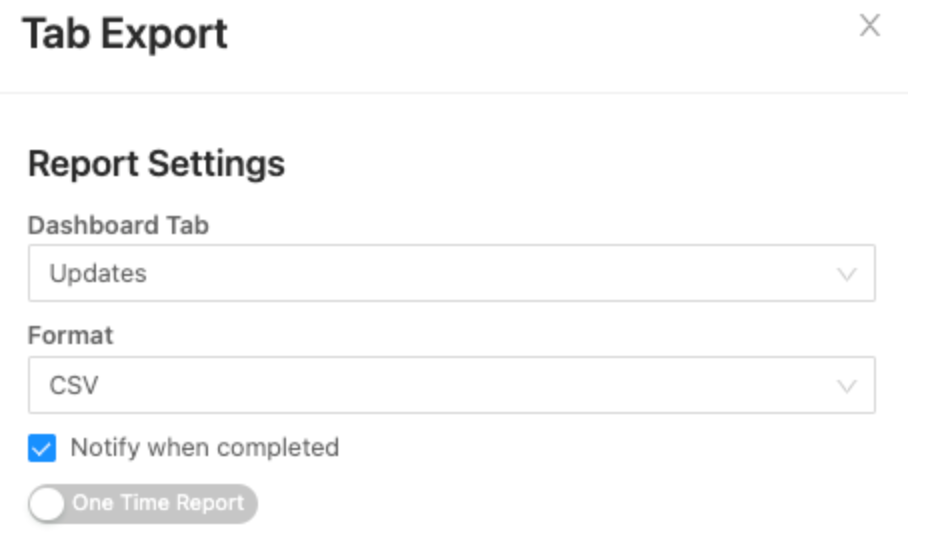 1. Select the Dashboard Tab
2. Chose the Format: csv or pdf.
3. Click "Notify when completed" to receive an email with a link to the report. When the report is complete it will be listed under Generated Reports. Be sure to review and download a copy because this report will only be available for 14 days.
4. Select if you want to run this report one time or set up a schedule. Click here to review Scheduled Reports.
Keep Learning