The Mission
When suppliers are first onboarded onto SourceDay there can be a number of Purchase Order Lines with the status of Pending in SourceDay. Occasionally the supplier has already collaborated with the buyer outside of SourceDay just prior to being onboarded to SourceDay. Buyers will be able to "Buyer Acknowledge" these orders to let everyone know that the supplier has indeed acknowledged these PO Lines. This action is helpful for bulk updating PO Lines in both SourceDay and the ERP as well as streamlining the automated communication messages within the SourceDay platform.
Click here to see this in action with our interactive walk-through.
How Do I Use Buyer Acknowledge?
1. Select the order lines from the Pending Tab.
2. From the Action Fly-Out menu select Update ERP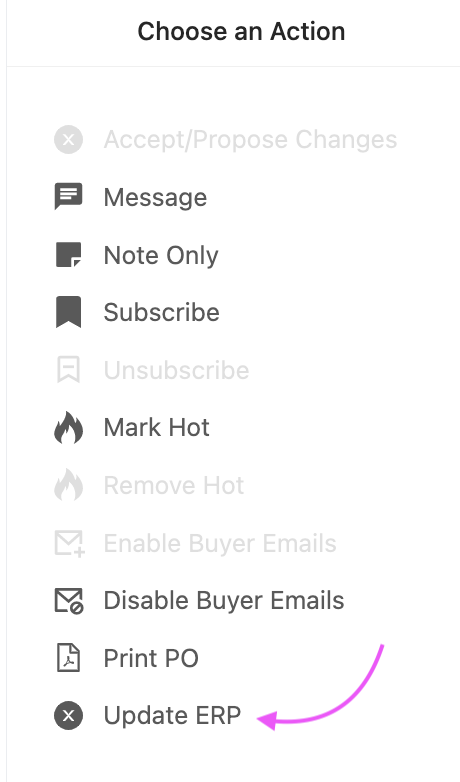 3. Working in bulk or individually per line, select Acknowledge. This action also enables buyers to update the order with any changes from the supplier as well as the ship date if you are collaborating on ship date.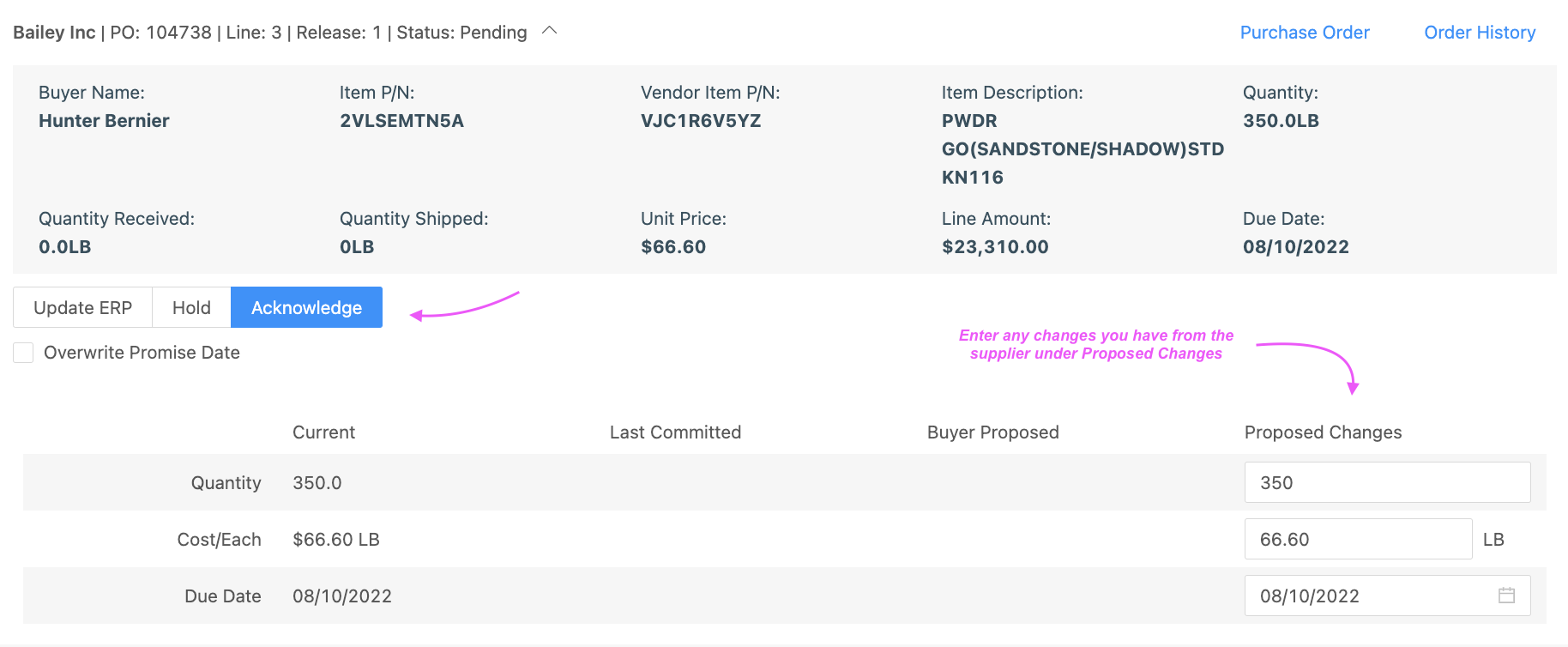 This action will update the ERP with the new values entered for Price, Qty, & Date as well as update the status. Order lines that have been updated with "Buyer Acknowledge" will move out of the Pending Tab. SourceDay will also stop sending reminders to the supplier to acknowledge these specific order lines.
Other action that Buyers can take is setting the item on Hold.
Hold keeps the line in the Pending Tab with no actions taken while other selected lines may be updated.
Coming Soon is Update ERP