What Are We Trying To Accomplish?
Once users have set up their GL Code Segments (click here to review) they are ready to enter the actual accounting codes. These can be entered one by one (click here to review) or imported in bulk.
How Do I Do It?
Adding GL Accounts only takes a few steps:
Click on the dropdown next to your name at the top of the screen and select GL Accounts then scroll down to Import GL Accounts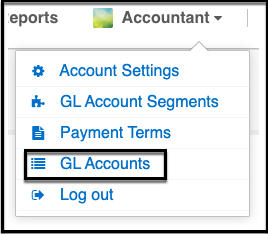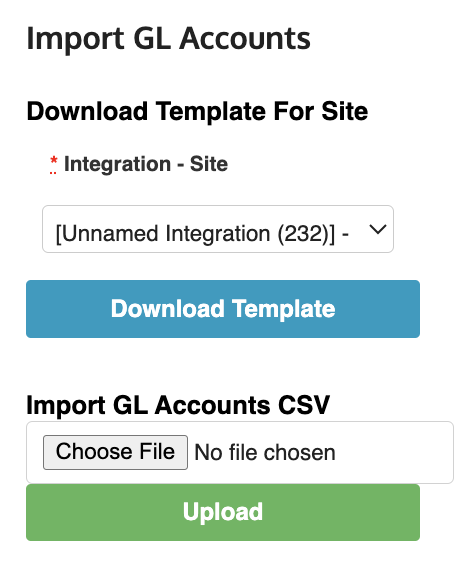 2. Using the dropdown menu under Integration Site select the site you are updating with GL Accounts. And click Download Template. Your download will vary based on your site set up.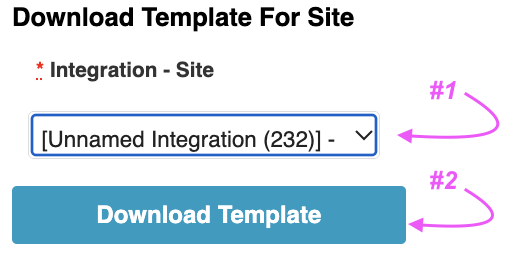 3. When reviewing the download it should look a little like the image below:

4. Enter in the data needed for the new GL Accounting Codes (as in row 3 above):
Site - Integration - Site Name that was selected when downloading the template. You can copy this value down for each GL Account you're importing.
Name - the unique name to identify the GL Account
Active - 1 for Active and 2 for Inactive
Account Code - this is the account code that is sent to your ERP. Please use the delimiter character when defining the Account Code.
Segment 1 - Segment 10- Segments are enabled based on the number of segments configured in GL Account Segments.
For the example in row 3 above: The Account Code is a two segment code for International Freight with a hyphen as a delimeter.
Segment 1 = 1011
Segment 2 = 234
Account Code = 1011-234
A more complex code is shown below.
For example this is a 5 dimension account where the 3rd and 5th dimension are empty and the delimiter character is hyphen.
Segment 1 = 12345
Segment 2 = 1000
Segment 3 = null
Segment 4 = 2000
Segment 5 = null
Account Code = 12345-1000-- 2000-
Template Upload:

Once you've filled in the template with your account codes you are ready to import. Simply select the file from your computer and click the green upload button.

Keep Learning