**Changes Coming Soon**
Keep reading for more details on how SourceDay Suppliers can access their POs via email - without a platform login. Suppliers will experience our new Interactive PO Details Page before these changes are made to the buyer's page. Click here to learn more.
What Are We Trying to Accomplish?
The PO Details View is the only place that allows buyers and suppliers to view a PO in its entirety instead of by individual lines and releases. This gives the user a full picture of the status of every line of an order.
How Can I Access the Interactive PO Details Page?
The Interactive PO Details Page is accessible in four ways:
1. From the link inside your email (coming soon)
2. From the PO Dashboard by clicking on the PO Number
3. From Supplier Tasks page by clicking on "Purchase Order"
4. From the Action Windows like "Accept/Propose Change" by clicking on "Purchase Order"
How Do I Use the Interactive PO Details Page?
Review Key PO Information
Review the percentage of the order that has been Acknowledged and Filled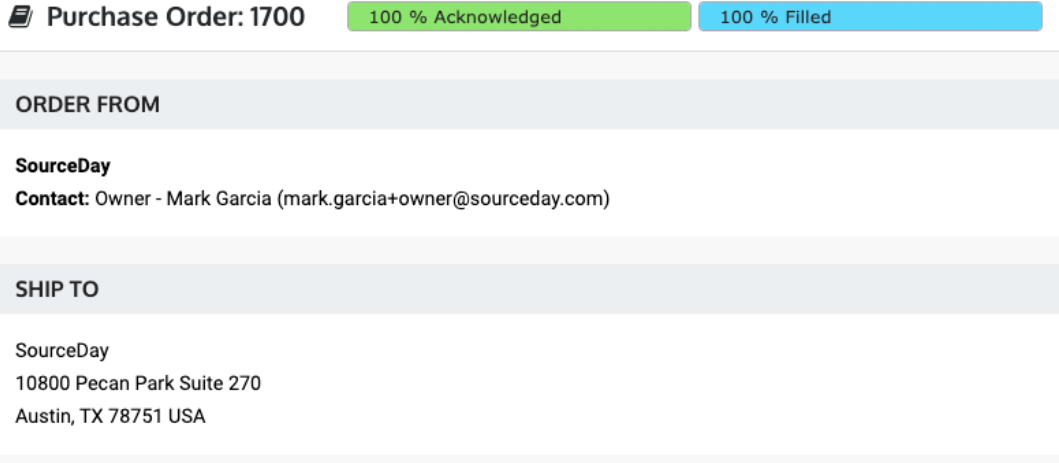 View the Order Sub-Total in the upper right-hand corner

Select an order line then click the Actions dropdown on an order line to perform an action on 1 or more items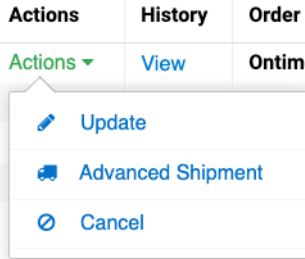 Review the History column
C

lick View to view the audit log
Click Attachments to view any attachments on that line

Click the Print PO Report button to generate a PDF copy of the PO to save or print

Click the Export as CSV button to export the PO data into an Excel (CSV) file
Click the checkbox next to Export Open Orders Only to only export orders that have not been Completed yet

Coming Soon
The Interactive PO Details Page is getting a big enhancement!
Finding & Reviewing Key PO Information
PO Summary
In the top left corner by the PO Number you can easily open a PDF to print or download a CSV file. Order line status are summarized as well.

PO Notes & Attachments
On the right additional information is accessible by clicking through the titles.

Viewing Order Lines
This page is action oriented so PO Lines are grouped by the action needed. Adjust the view by using the drop down menu next to Required Actions or Scope Filters: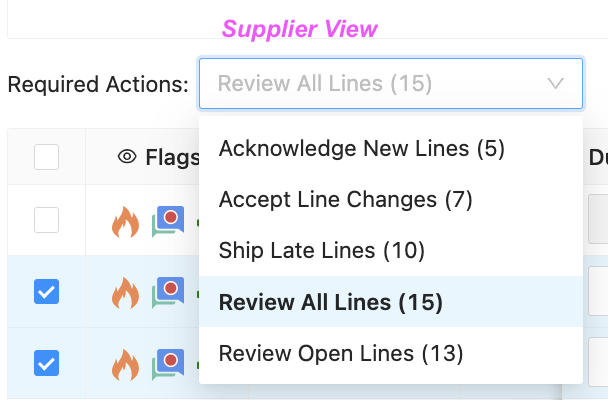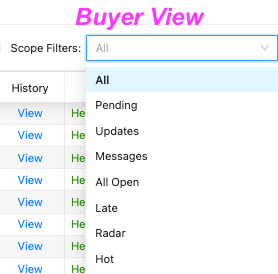 Order Line Details
Each line on the PO gets a line on the table that displays all the information on that line. The table is customizable by the user by clicking on Manage Columns. Manage Columns allows users add or remove the columns and arrange them as needed.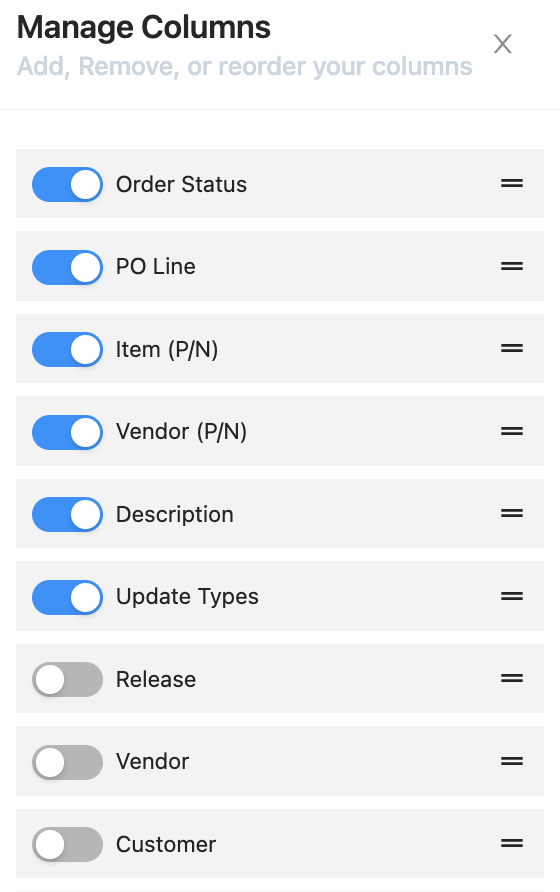 The details you are collaborating on: Date, Quantity, and Cost are found in the fixed columns on the right for the Supplier.

Suppliers can take actions on the lines. Click here to learn more.