What's New?
Cleaner Updates tab for Suppliers
15-minute Notification Option for New POs or Changes to Existing POs
Clearer Email Body Formatting
Direct Links within Email Notifications
What Are We Trying To Accomplish
Suppliers are able to set up how email notifications are received. Email Settings allows you to control the frequency of your notifications from SourceDay, and enable email forwarding to other SourceDay users.
How Do I Do It?
1) Click on your name dropdown in the upper right-hand corner
2) Click Account Settings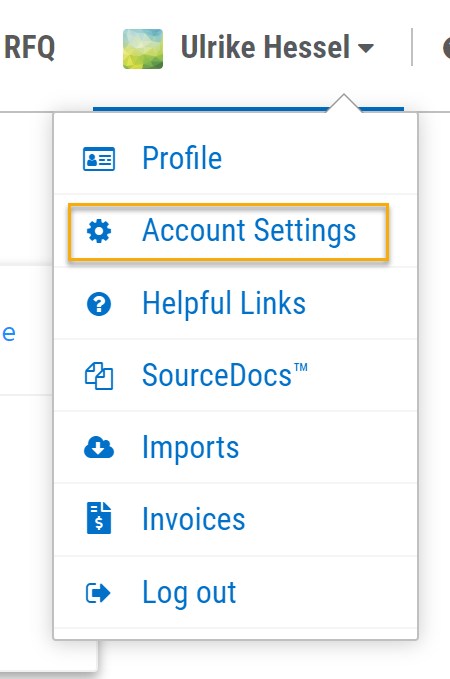 3) Click the Email Settings option on the left side of the screen. Then you will need to select the email frequency for the three notification types.
Email Notifications Options (Types of PO Changes)
New Orders - these are new orders released by buyers found on the Pending Tab.
PO Updates - changes to the PO Line found on the Updates Tab
New Buyer Documentation - documentation added - found under SourceDocs
Email Frequency Options
Single PO (15 minutes) - Sends emails every 15 minutes for each and every PO that has been changed or created. With this settings, suppliers could receive multiple emails depending on how many POs are created/updated. (We recommend this option for suppliers for New Orders).
Hourly Digest - Sends one email summarizes the PO Lines that require action from the supplier
Daily Digest- Sends a summary email once a day with all the POs lines that have been changed, created, or otherwise triggered a notification (became late).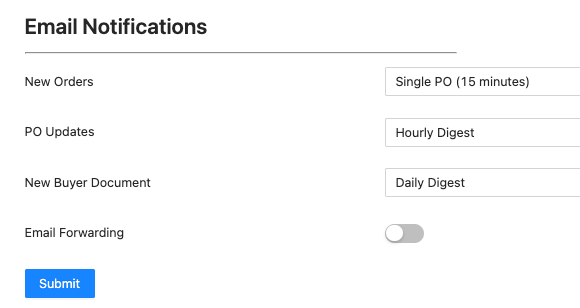 Enabling Email Forwarding
Forward all notifications you would receive to SourceDay users.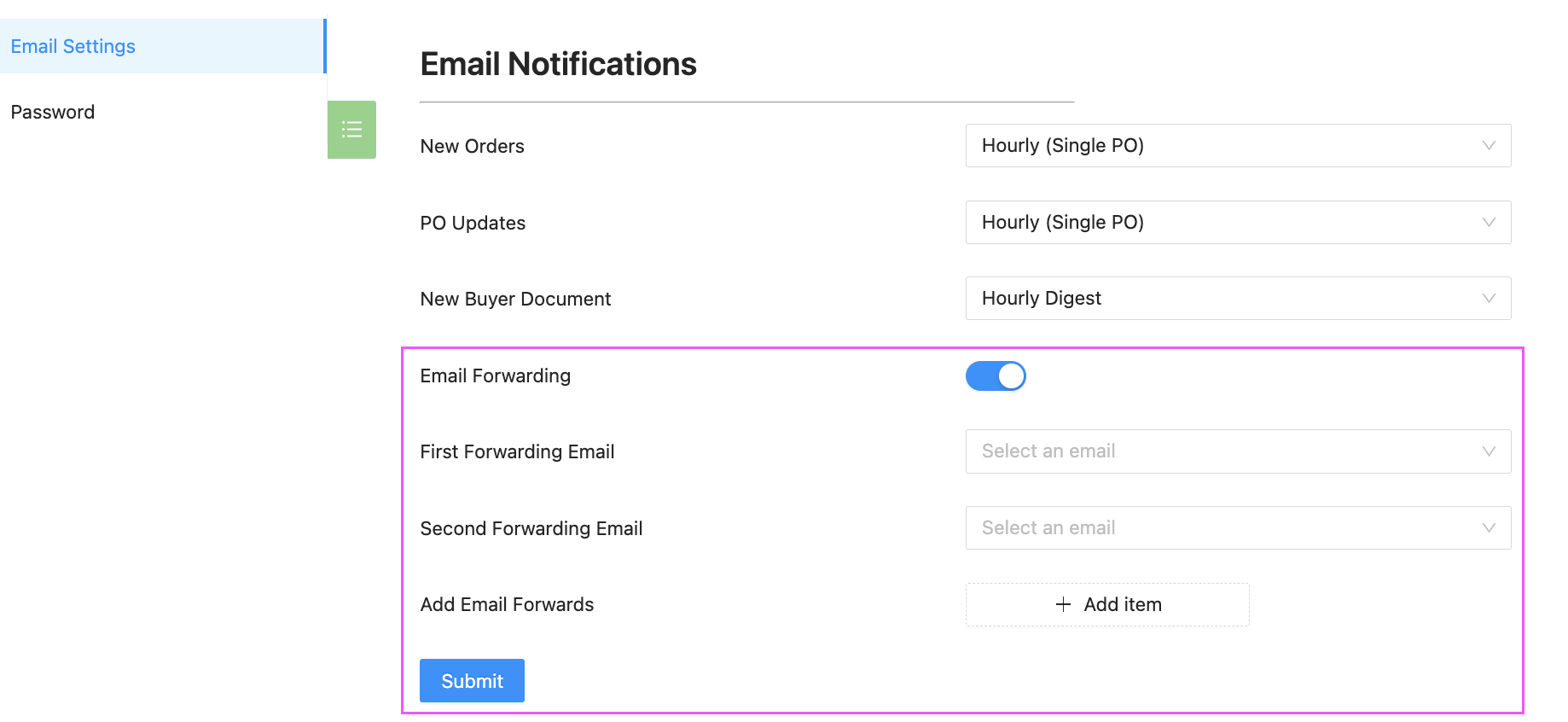 1) Click the toggle to Enable Email Forwarding
2) Click the dropdown next to First Forwarding Email to select a SourceDay user to forward your notification emails to
3) Click the dropdown next to Second Forwarding Email to select an additional SourceDay user to forward your notification emails to
4) Click the + Add item box on the Add Email Forwards line to type in any emails for contacts outside of SourceDay
5) Click the Submit button at the bottom to save
Keep Learning