What Are We Trying To Accomplish
Suppliers are able to set up how email notifications are received. Email Settings allows you to control the frequency of your notifications from SourceDay, and enable email forwarding to other SourceDay users.
How Do I Do It?
1) Click on your name dropdown in the upper right-hand corner
2) Click Account Settings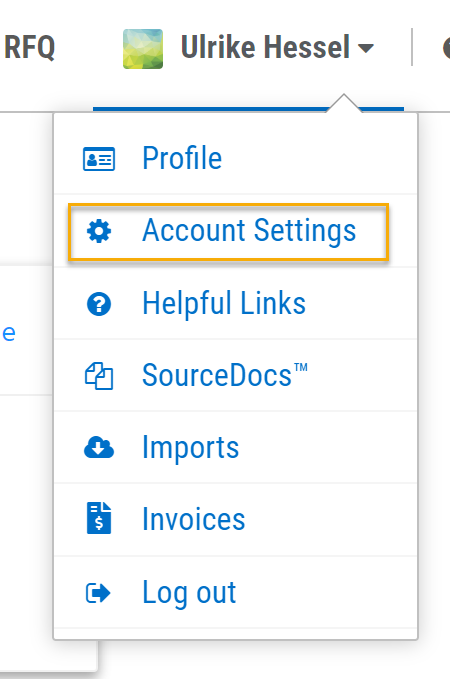 3) Click the Email Settings option on the left side of the screen

Setting Frequency
Set the frequency of notifications from the Frequency drop-down. Email Notifications will only be sent if an update happened within that time frame.
Live - Live emails for each individual change
Hourly - One bulk email an hour if any updates occurred during that hour
Daily (

Default

) - One bulk email a day if any updates occurred throughout the day
Weekly - One bulk email a week if any updates occurred throughout the week

If you are not the Admin of your account then the frequency settings set by your Admin will overwrite your settings.
Disabling Buyer Acceptance Email
Click the toggle to disable your buyers from receiving acceptance emails

Enabling Email Forwarding
Forward all notifications you would receive to SourceDay users or an outside contact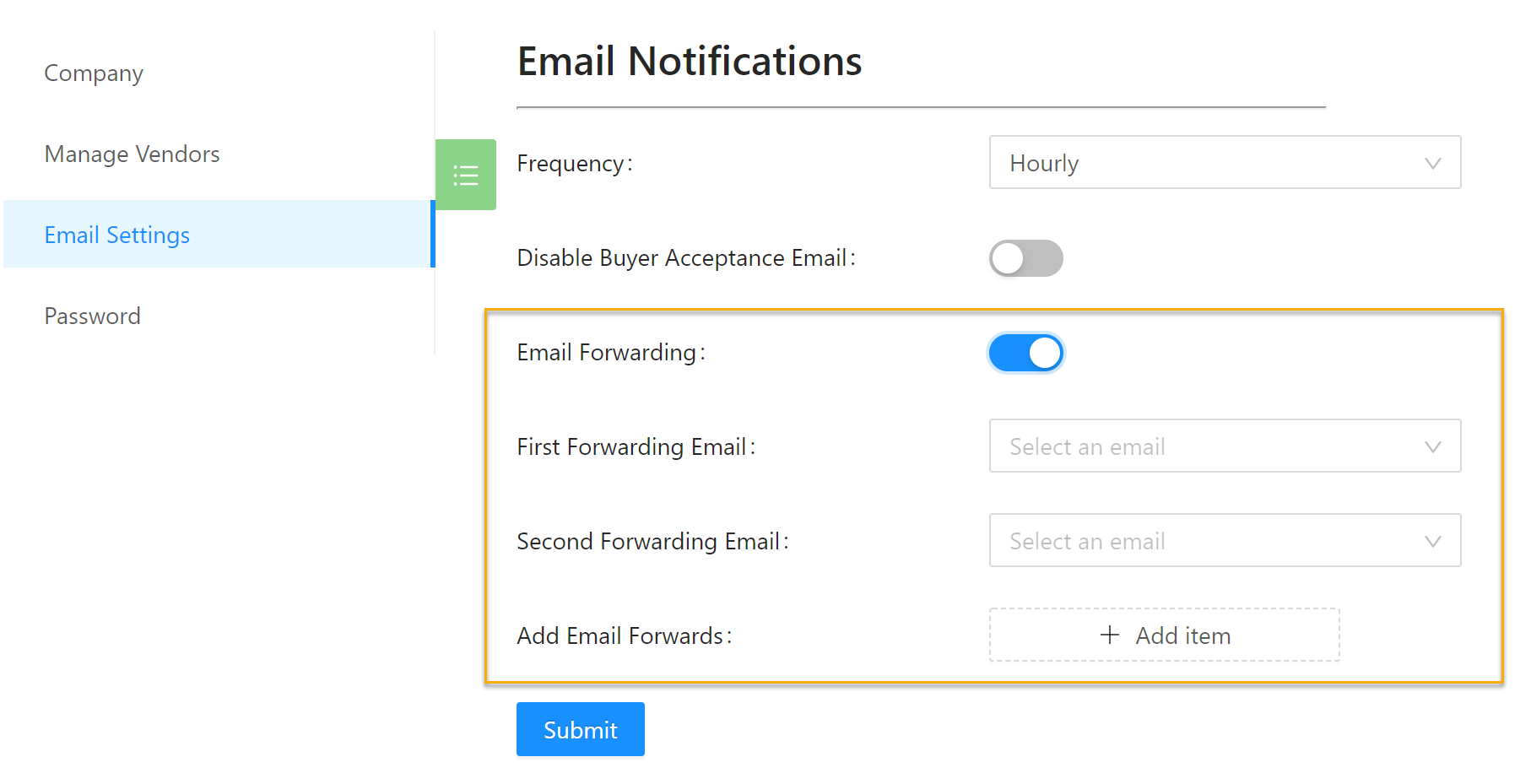 1) Click the toggle to Enable Email Forwarding
2) Click the dropdown next to First Forwarding Email to select a SourceDay user to forward your notification emails to
3) Click the dropdown next to Second Forwarding Email to select an additional SourceDay user to forward your notification emails to
4) Click the + Add item box on the Add Email Forwards line to type in any emails for contacts outside of SourceDay
5) Click the Submit button at the bottom to save