What Are We Trying to Accomplish?
History helps buyers and suppliers to follow and track every action taken on a PO line. Proposed changes, accepted changes, rejected changes, notes and which user took each action and when. This allows both buyers and suppliers to have full visibility and accountability.
Where Can I See It?
Since this is such an important piece to understanding what a PO has been through, there are multiple ways that you can access a PO's history.
From the Purchase Order Section
The history is available on all tabs as a column on the tables. Within the "History" column, click on "View"

From the PO View
You can access the PO view from the purchase order section, just click on any PO in the "PO Line" column, and then on history.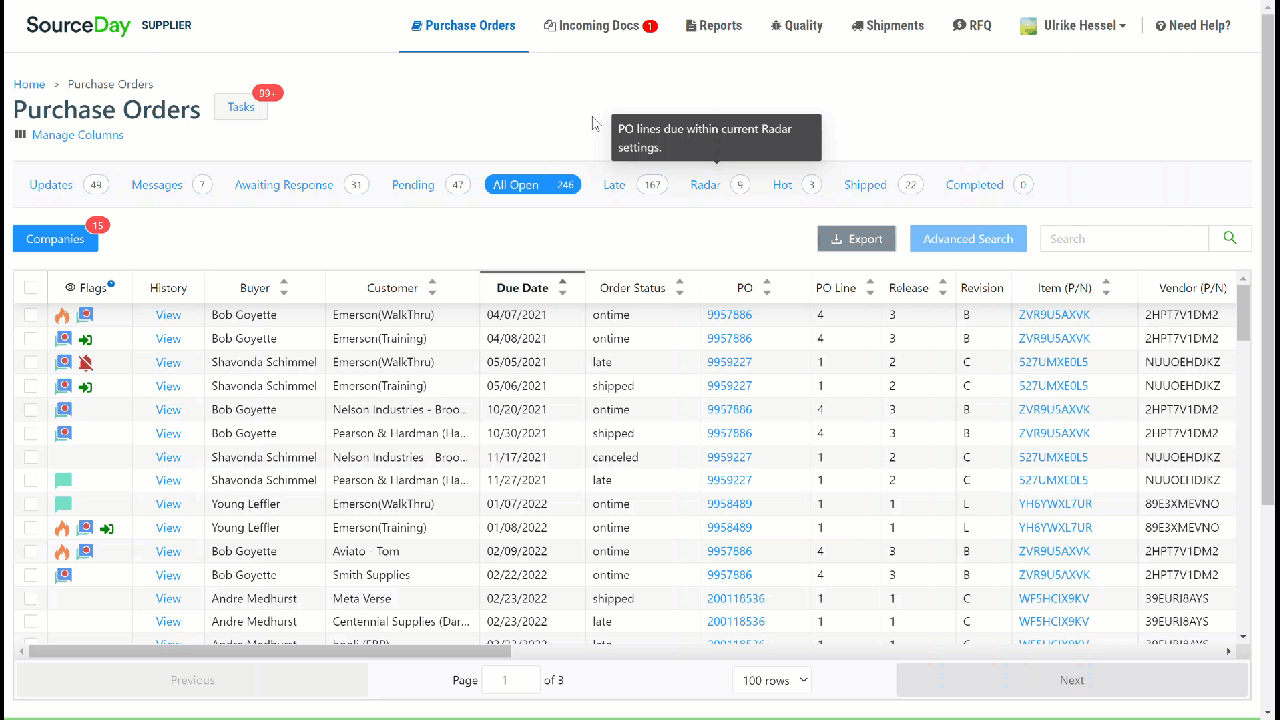 From the Tasks View
There are two ways within Tasks to get to the PO history.
If you are on the "Message" section click on "Links" and then "View Order History"

From all other sections, click on "Order History"

Each of These Will Result In the Following Order History View