The Mission
Having insights into the shipping details of your order lines can help give buyers the ability to plan for possible shipping delays, the receiving of goods, and a host other potentials.
ASN Barcode allows you to enable the use of barcode labels. Barcodes allow your suppliers to generate and print barcode labels they can attach to your shipments to enable you to use barcode scanning in your warehouse for receiving orders.
How Do I Do It?
1) Click on your name dropdown in the upper right-hand corner, click Account Settings, then select ASN Barcode on the left side of the screen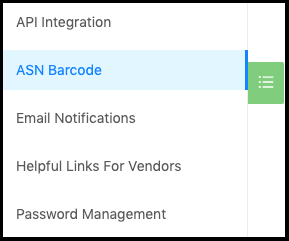 2) Enable ASN Barcodes
Click the toggle to Shipping Barcode On to allow suppliers to print shipping labels
Select your Barcode Type from the dropdown menu
3) Barcode Settings - Enable PO Data Fields & Enter Barcode Prefixes
Select the fields you would like to appear on the shipping label
Enter the prefix for each enabled data field
These prefixes are used by your barcode receiving system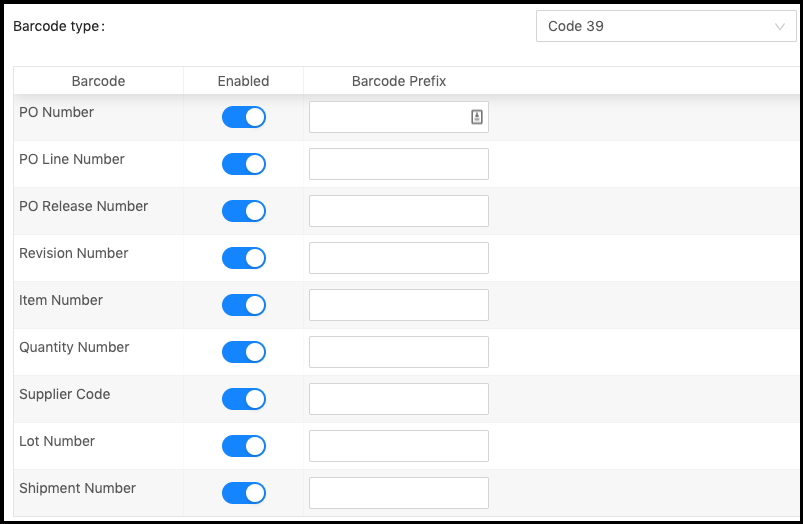 4) Click the Submit button at the bottom to save settings.
Keep Learning