What Are We Trying to Accomplish?
The Reupload action allows accountants to reupload invoices that may have incorrect data and require a new invoice. This action will void the previously uploaded invoice and move it to the Voided view. The invoice will be replaced with the invoice from your new upload.
Available for: Needs Review, Awaiting Receipt, Matched, Mismatched, Failed Vouchers, and Voided Vouchers views
How Do I Do It?
1) Click the blue lightning bolt dropdown on the invoice line
2) Select Reupload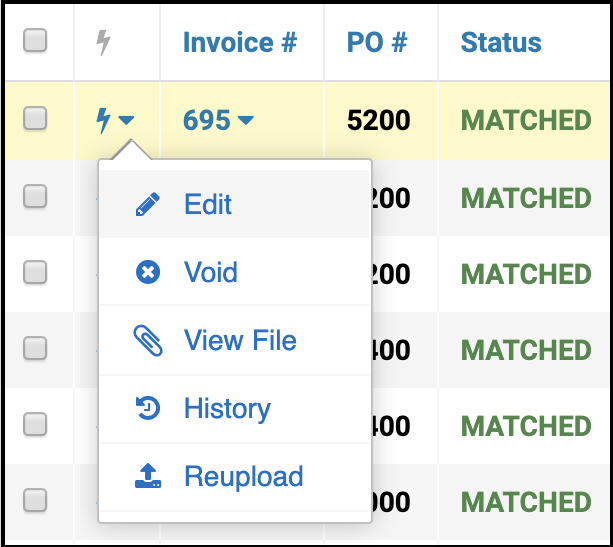 3) Click the Choose File button to select your updated invoice to upload
4) Click the Submit button