What Are We Trying to Accomplish?
The Void action allows you, the accountant, to void out invoices with incorrect data or formatting issues. Voided invoices will be moved to the Voided view and then a corrected invoice can be uploaded. You can Void individual invoices or Void in bulk. You will not be able to undo voiding an invoice.
Available for: Awaiting Receipt, Mismatched, Matched, Voucher Exceptions, Failed Vouchers, and Vouchered views
How Do I Do It?
To Void individual invoices
1) Click the blue lightning bolt dropdown on the invoice line
2) Select Void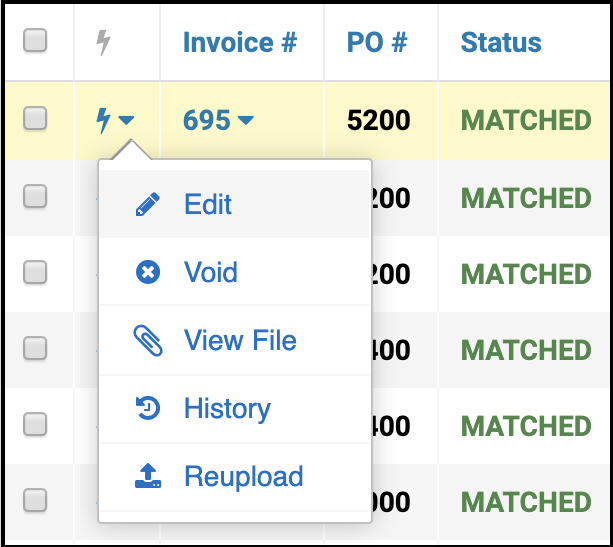 To Void invoices in Bulk
1) Select the invoice records you want to void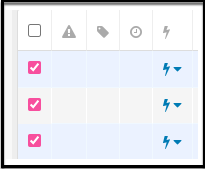 2) Click on the Actions button and select Void