What Are We Trying to Accomplish?
The Voucher action allows you, the accountant, to send voucher requests for completed invoices directly back into your ERP to start the payment process. This action will voucher all of the selected invoices and move them to the Vouchered view in the Invoice Automation platform. The invoice is assigned a voucher number and appears as an unposted voucher in the ERP.
Available for: Matched, Mismatched, and Awaiting Receipt views

To enable vouchering from the Awaiting Receipt tab, please reach out to Support at support@soureday.com

Voucher on Mismatched invoices not available for Syteline customers
How Do I Do It?
1. From the Mismatched or Matched Tabs select the line or lines by clicking on the open box. This will open an Action Menu. Note you can select ALL the invoices in the tab by clicking on the open box in the header line. You can also select multiple invoices to perform this action in bulk!
Note: Not all ERPs allow vouchering from a Mismatched Status, only a few companies will have this enabled from the Mismatched Tab.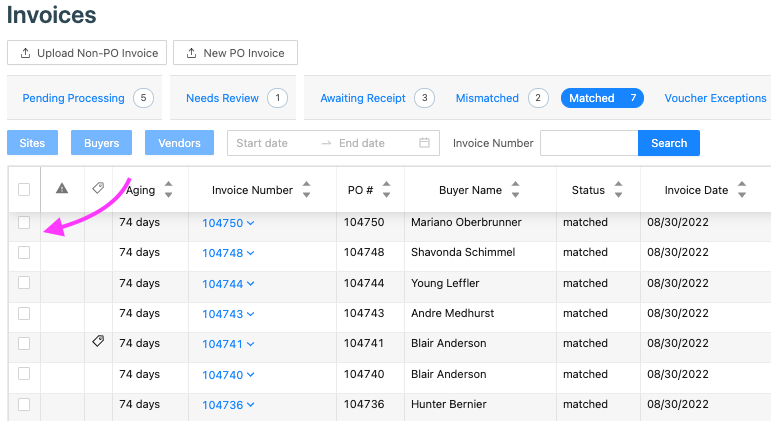 2. Select Voucher from the Action Menu.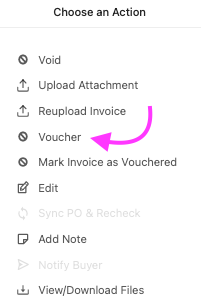 3. Confirm the invoices you intend to voucher with the blue check mark. Simply uncheck any invoices you do not wish to voucher at this time. Then click on the OK button on the bottom right. Note you can also use the left side navigation panel to move between invoices if you have selected a large number of invoices to voucher.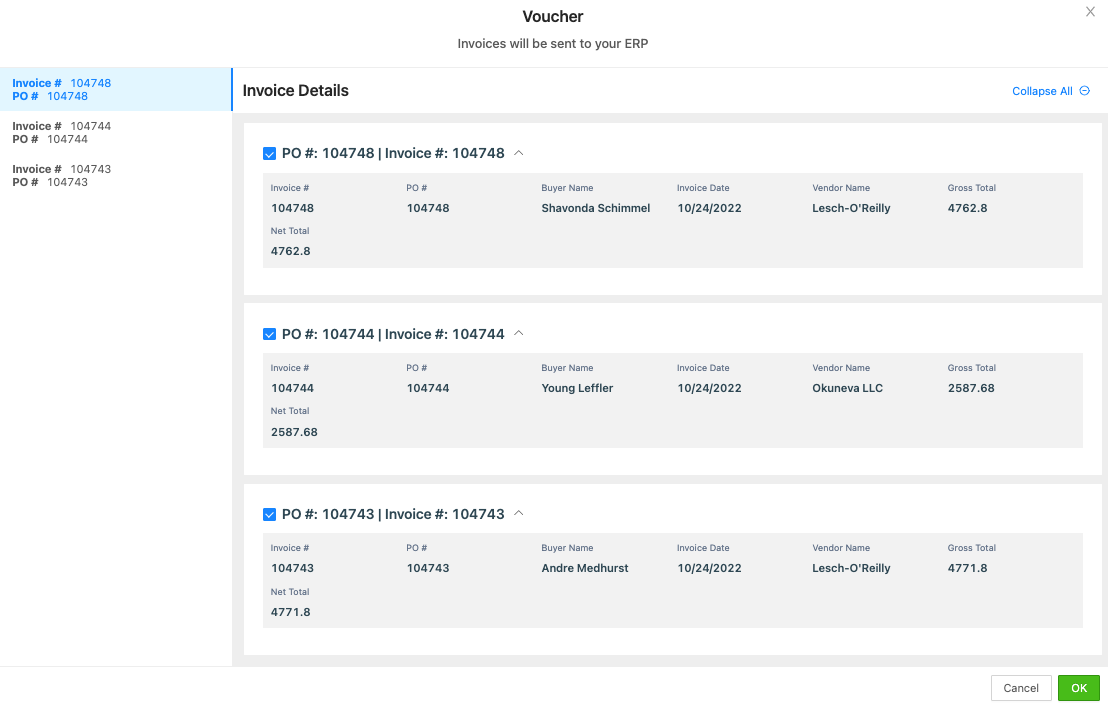 Keep Learning