What Are We Trying to Accomplish?
*Changes are coming. Keep reading for sneak peak of Invoice Automation updates at the end of this article.
The View File action allows you, the accountant, to review each of the uploaded invoices as well as the date and time of each upload.
How Do I Do It?
1) Click the blue lightning bolt dropdown on the invoice line
2) Select View File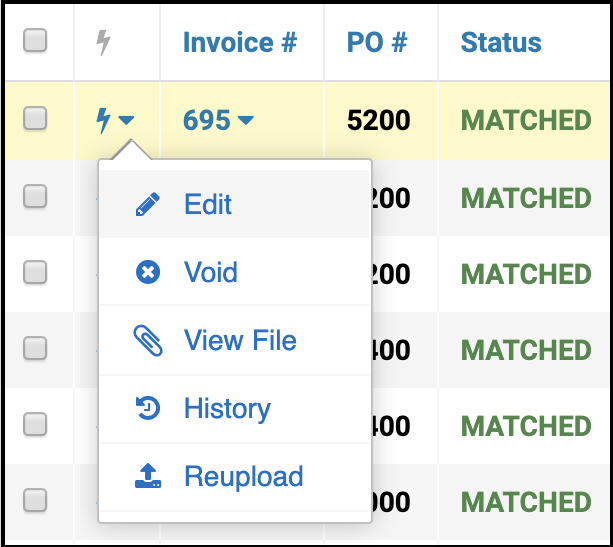 3) Click the file name to open the uploaded invoice PDF

*Changes Coming Soon*
This action will be combined with the Download File action. To preview this change click here.