What Are We Trying to Accomplish?
The Edit action for an invoice allows you, the accountant, to add additional charges that may not be present on the invoice or need to be added after the item has been received. The options found in the Edit screen are based on your GL codes that have been entered in your Invoice Automation settings.
Available for: Awaiting Receipt, Matched and Mismatched views
How Do I Do It?
1) Click the blue lightning bolt dropdown on the invoice line
2) Select Edit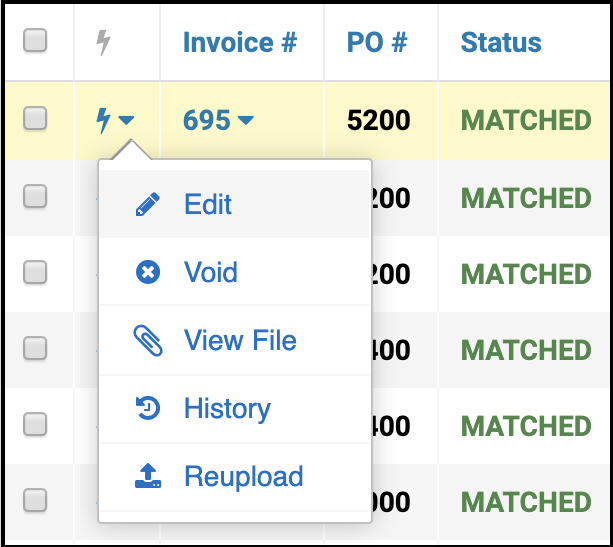 3) Enter any additional charges based on your GL Codes
4) Click the Update button