What Am I Trying To Accomplish?
Categories can help you to group suppliers into sub-groups that make sense for you. For some, grouping by materials or industries makes sense, for others it may be by supplier relationship or location, with RFQ it is up to you. This article will walk you through creation, editing, and deleting.
Note: Deleting a category will not delete the companies assigned to the category.
Where Can I See It?
1) Click on the tab for "Suppliers"
2) Then, in the left side under "Manage" click on the link for "Categories"
3) The number in parentheses will tell you how many categories you've created
4) When you click on "Categories" you will see a list of all the categories you've created. The number in the main table under the "Companies" column will tell you how many companies are found in that category. Click the blue number in this column to see a list of companies in this category.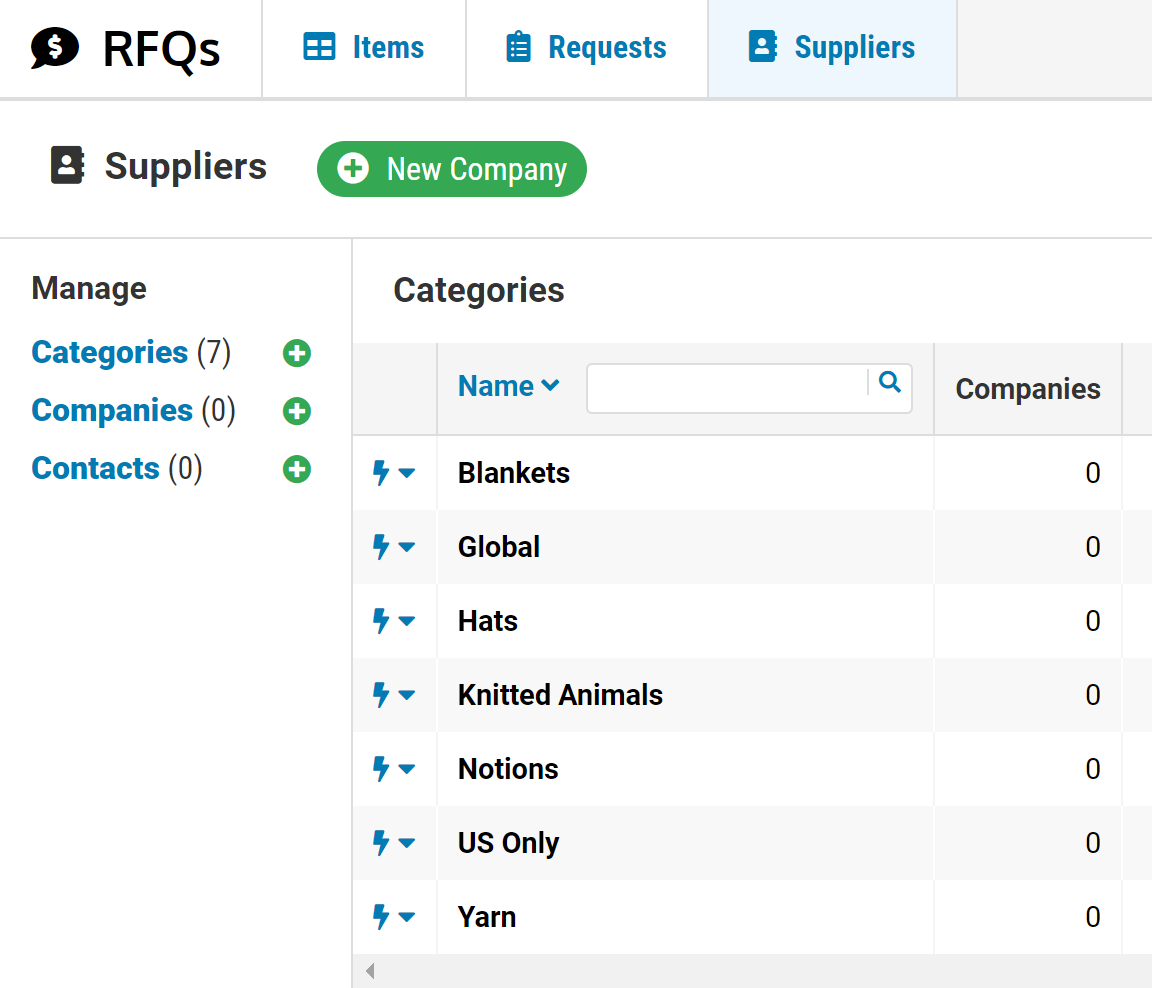 How Do I Do It?
Create a New Category
1) Click on the tab for suppliers, and then in the left column click on the green plus sign next to categories

2) Enter the name of the category
3) Click the Create Category button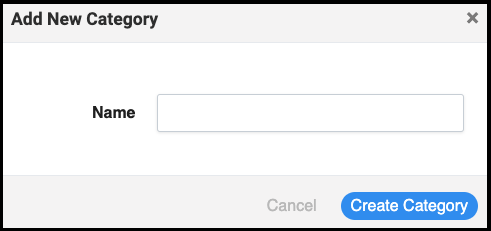 Edit a Category
1) Click the blue lightning bolt next to the category name
2) Select Edit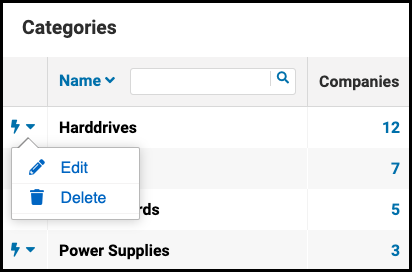 3) Update the name of the category
4) Click the Update Category button to save your name change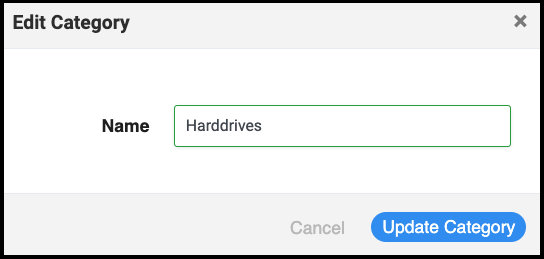 Delete a Category
1) Click the blue lightning bolt next to the category name
2) Select Delete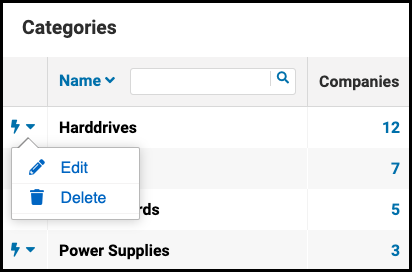 3) Click the OK button to confirm the deletion