What Are We Trying to Accomplish?
The data that helps you do your jobs can be different from company to company. In the PO Collaboration software, you can change the columns you show, the columns you don't show and the order to meet your business needs.
How Do I Do It?
1) Click on the Manage Columns option near the top left of the PO management screen

2) You will see several options.
History Column Location - This is the history for the PO - you can choose to display it on the left or the right of the screen

All other columns - you can toggle to blue (or on) in order to show or grey (of off) in order to hide the column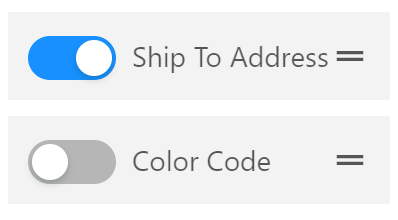 You can also move columns up or down by clicking and holding anywhere on the column name tile and then dragging and dropping it to the desired location.
3) When you are done, click submit to save your changes
4) You may need to refresh the page in order to see your new column order