What Are We Trying to Accomplish?
It is not surprising that you, as the accountant will need to add suppliers from time to time. This is a simple process where you will add the sample invoice for the suppliers and then our team will help to create a template for you for this supplier. NOTE: These do take time to create, so please plan accordingly and provide the sample invoices as soon as you are able.
How Do I Do It?
1) Click on the New Invoice button

2) Click on the Vendor dropdown
3) Select **New Vendor Invoice**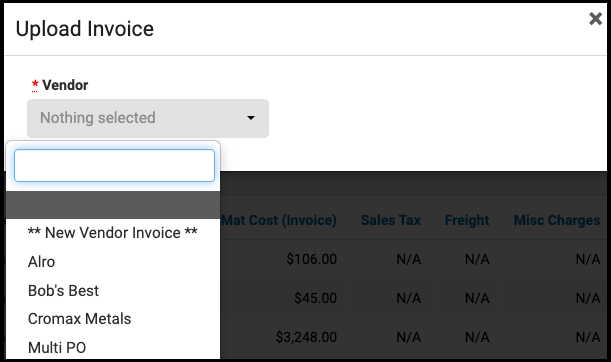 4) Click the Choose File button
Select a PDF copy of the vendor invoice
Make sure the invoice is not a scanned image

5) Click the Submit button

The invoice will be sent to our AP support team to build the template. Once the template has been built, it will appear in your Vendor dropdown.
Received an Error
If you received an error during uploading your invoice, please submit a ticket to our Support team so we can investigate this further at support@sourceday.com


Keep Learning