What Are We Trying to Accomplish?
The Re-Voucher action allows you to attempt to voucher a previously failed voucher. This action will voucher all of the selected invoices and move them to the Vouchered view in the Invoice Automation platform if they do not fail again.
Available for: Voucher Exceptions and Failed Vouchers views
How Do I Do It?
1) Check the boxes next to each invoice you would like to voucher
2) Click the green lightning bolt Actions dropdown
3) Select Re-Voucher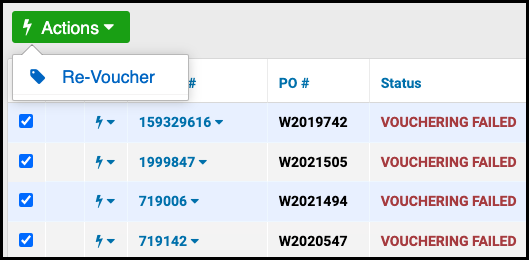 4) Click the Accept button