What Are We Trying to Accomplish?
Rather than a post it note, adding a note to an invoice can help manage an invoice and anything "interesting" happening while it is in progress. The Add Note action allows you, the accountant, to add notes to an invoice that are also accessible for you as well as other accountants in your company. The notes can be viewed under the Notes column or in the History of an invoice.
Available for: All views except the Pending Processing view
Where Can I See It?
Invoices with notes will be represented with the tag icon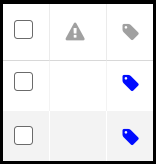 Notes will appear on the Notes column at the end of the invoice line

Notes can also be viewed in the History of that invoice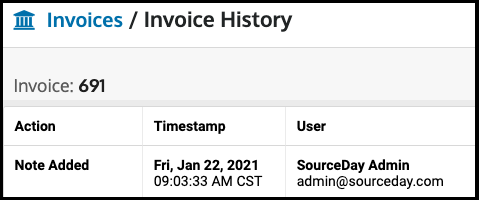 How Do I Do It?
If you need to add a note to a single invoice
1) Click the blue lightning bolt dropdown on the invoice
2) Select Add Note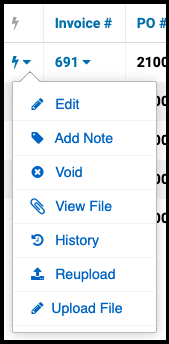 3) Type In the note you would like to add and click the Add Note button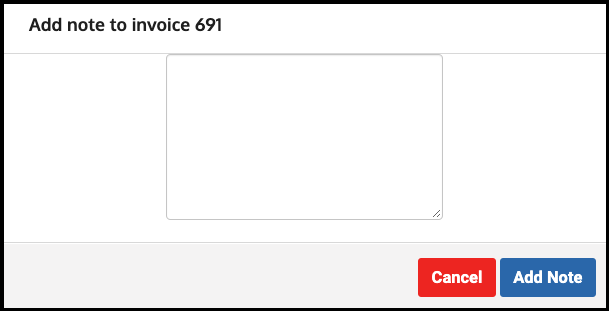 If you need to add a note to multiple invoices
1) Check the boxes next to each invoice you would like to add a note to
2) Click the green lightning bolt Actions dropdown
3) Select Add Note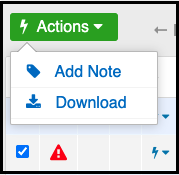 3) Type in the note you would like to add to all selected invoices and click the Add Note button