What Are We Trying to Accomplish?
*Changes are coming. Keep reading for sneak peak of Invoice Automation updates at the end of this article.
I need to upload non PO invoices. How do I upload these non PO invoices into SourceDay?
Answer
Good news is it's super easy and can be done from all pages within the App. Simply click on "New Non PO Invoice" and that will start the process:

How Do I Do It?
1) Click on the green "New Non PO Invoice" button at the top of the page
2) Upload or drag and drop one to many Non PO Invoice files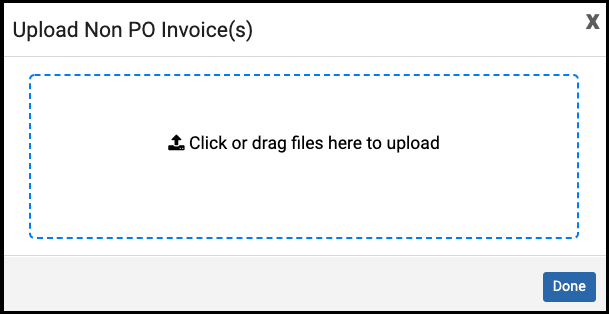 3) Click Done
**Changes Coming Soon**
Invoice Automation (formerly Accounts Payable) is getting a new look!
1) Click on 'Upload Non-PO Invoice' at the top of the page

2) Upload or drag and drop one to many Non-PO invoice files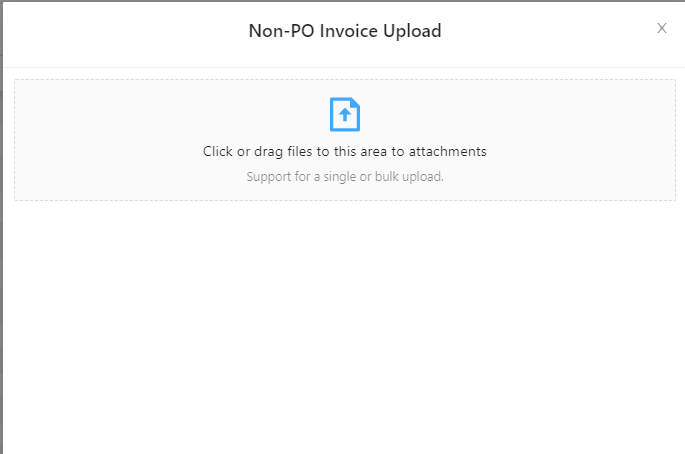 3) Click Done
Keep Learning
Spotlighting New Functionality
Non PO functionality is currently available for the Visual, Netsuite, and Syteline ERPs. Since this is newly launched functionality, if you are interested in starting to use this functionality, please either click here to enter a ticket or email support@sourceday.com.
This functionality is coming soon for Epicor (On-Prem and Cloud)
Other ERPs will be added over time, but these will be the first launched to our customers