What Are We Trying to Accomplish?
A General Ledger Code, or GL Code, is a string of letters and numbers assigned to each financial entry in an organization's ledger. This can account for a location, a part, a method of shipping, really anything you like. These codes can then be broken out of invoices to ensure that correct surcharges are added onto your invoices.
GL Settings allows accountants to enter and update GL codes for an individual supplier company. The available GL codes listed will be based on the default fields offered by SourceDay as well as any additional fields added for your company. GL codes already set at the company level will carry over into these settings.
If you need to add additional GL codes not tied to specific suppliers please reach out to support@sourceday.com.
How Do I Do It?
1) Click on the "Suppliers" link at the top of the page
2) Click the blue lightning bolt dropdown next to the supplier's name
3) Select GL Settings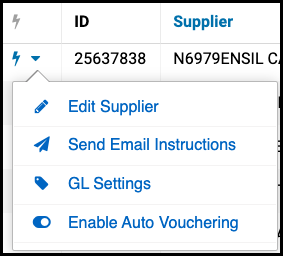 4) Enter new GL codes into open fields or replace existing GL codes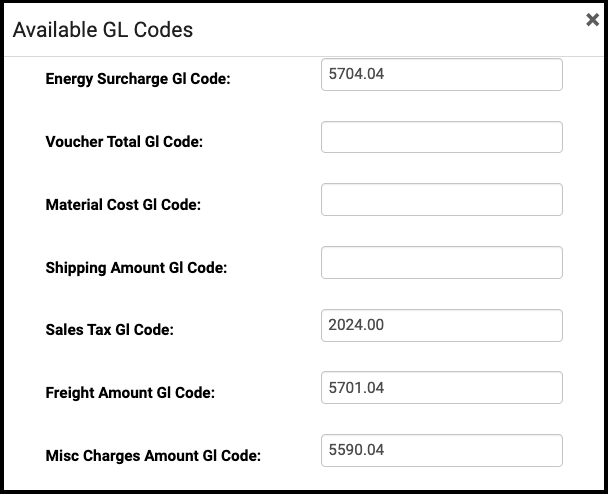 5) Click the Save button