Question
I can no longer get into my account and need to have my password reset, how do I do this?
Answer
It is important to understand that SourceDay will lock your account after several incorrect login attempts. If you try to reset your password and you continue to be unable to access your account, it likely means that your account has been locked. In order to unlock your account, simply create a ticket with support and request that they unlock your account. Please cc you account owner/admin on this request in order to speed up the process of unlocking your account.
If you do not feel that your account is locked, you can follow these steps in order to reset your password:
1) From the login screen above, click on the Forgot Password link under the login box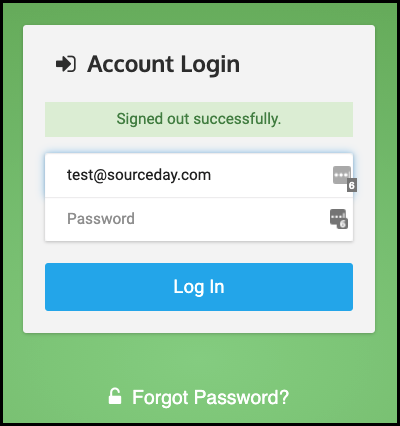 2) Type in the email address associated with your account
3) Click the Reset Password button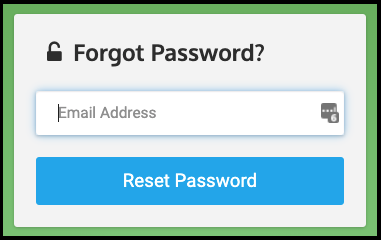 4) The screen will refresh and a message will popup
"If your email address exists in our database, you will receive a password recovery link at your email address in a few minutes"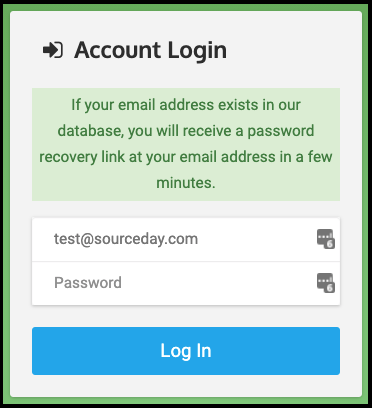 If you do not receive an email within 10 minutes, check your email to make sure you entered the correct email address
If you have entered the correct email address and have not received your recovery link, please contact support@sourceday.com
5) You will receive an email titled Reset Your Password
6) Click on the Reset Your Password button in the email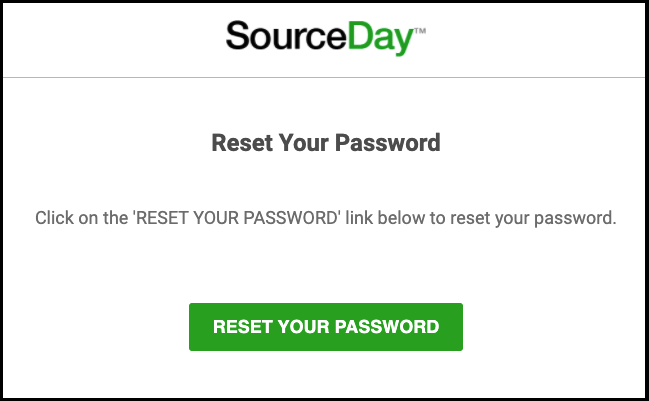 7) Type in your New Password and then type it in again to Confirm Password
Must be a minimum of 8 characters long
8) Click on the Submit New Password button to confirm your new password