What Are We Trying to Accomplish?
The Notify Buyer action allows accountants to send a notification to a buyer on a PO with a mismatch. This can help in situations where the quantity received does not match the quantity requested or if there is a cost discrepancy. The Buyer receives an email with details of the invoice, a personal note from the Invoice Automation user, and the attachment of the actual invoice. The Buyer can then update the PO if necessary or reply to the email message to add a note for the accountant user in SourceDay on the specific invoice.
Available for: Needs Review, Awaiting Receipt, Mismatched, & Matched Tabs
How Do I Do It?
1. Select the invoice by clicking on the open box. This will open an Action Menu. Note you can select ALL the invoices in Needs Review by clicking on the open box in the header line. You can also select multiple invoices to perform this action in bulk!

2. From the Action Menu select Notify Buyer. Please note the Action Menu will vary depending on the tab.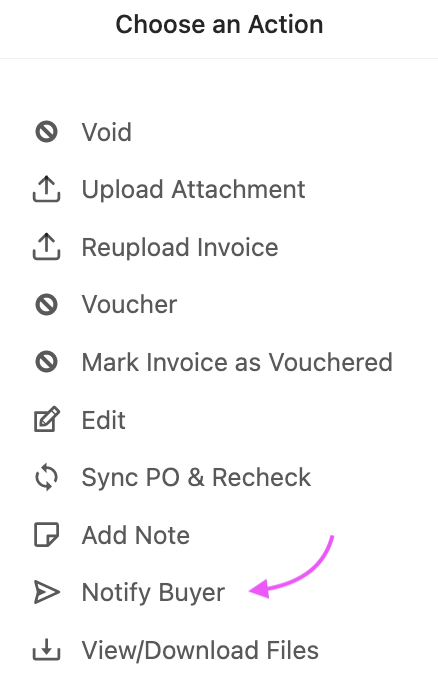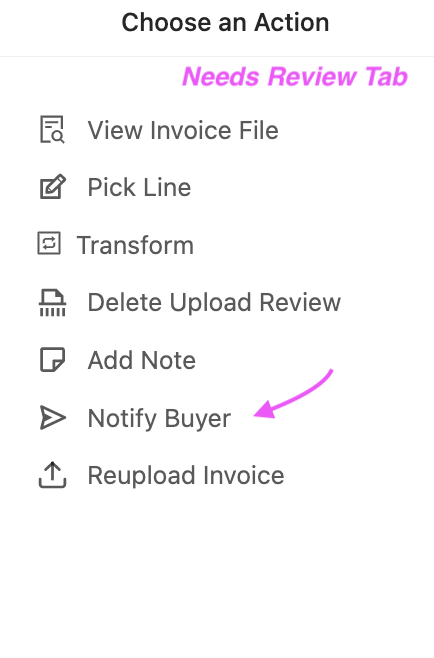 3. Depending on which tab you are working on the next window that opens will look differently. Follow the instructions in the window to enter an email address or addresses separated by a comma and type a note to the receiver. Then click the green OK button on the lower right.
You can navigate between the selected invoices using the left side column. You can expand or collapse the summary information using the arrows next to the invoice number or the Collapse All/Expand All button on the right.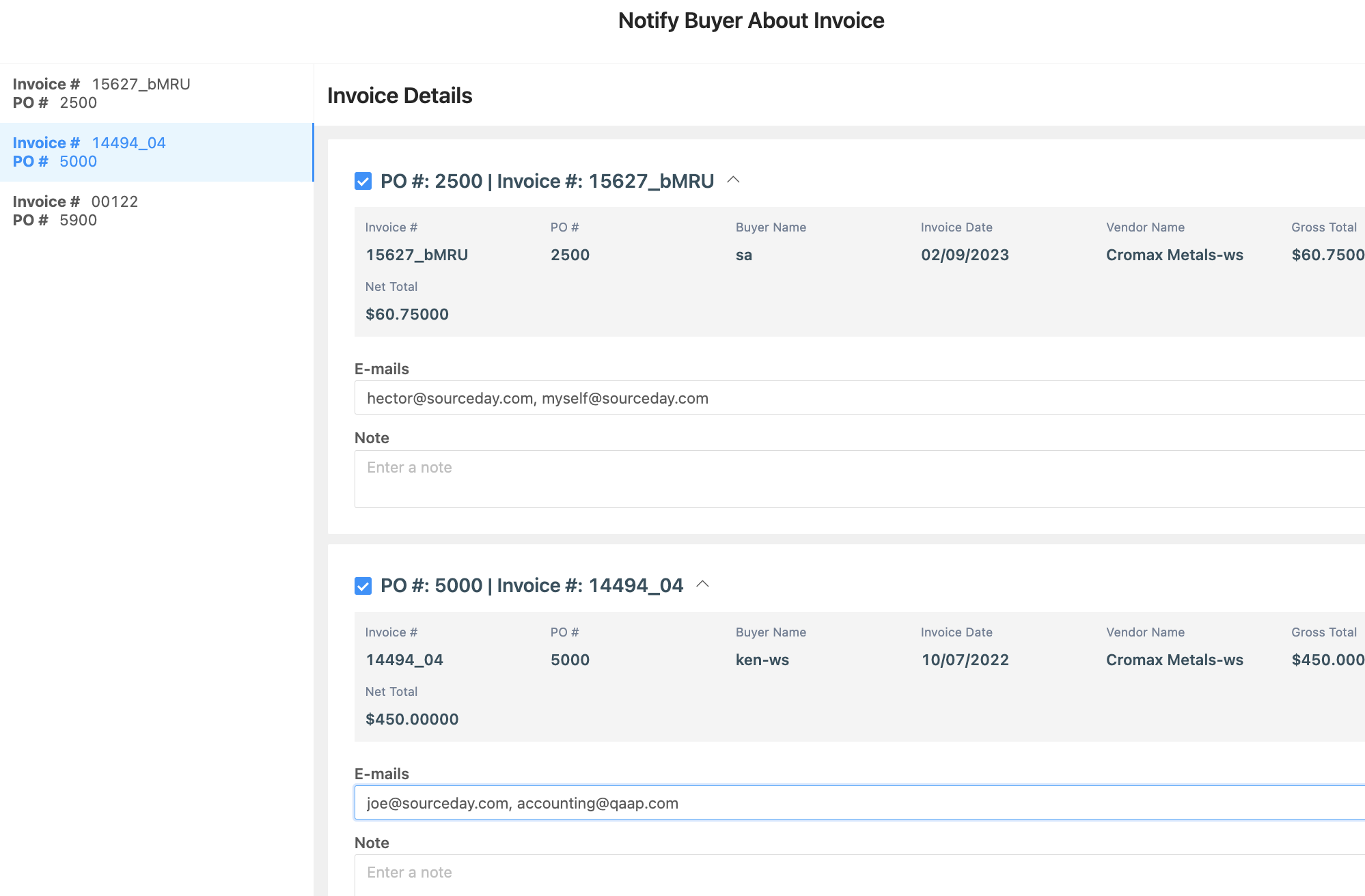 SourceDay will email the message and invoice summary data to the email address(es) entered. The accountant who initiated the Notify Buyer task will be included in the email thread as well. Additionally, this email will be added to the invoice history and the message will appear as a note on the invoice line.
Additionally - the buyer can simply reply to their email notification from SourceDay and their reply will be added as an additional note to the invoice listed as "From Buyer Note."
Keep Learning
Understanding the Needs Review Tab
Understanding Awaiting Receipt Tab