What Are We Trying to Accomplish?
The Notify Buyer action allows accountants to send a notification to a buyer on a PO with a mismatch. This can help in situations where the quantity received does not match the quantity requested or if there is a cost discrepancy. The Buyer receives an email with details of the invoice, a personal note from the Invoice Automation user, and the attachment of the actual invoice. The Buyer can then update the PO if necessary.
Available for: Needs Review, Awaiting Receipt, and Mismatched views
How Do I Do It?
1) Click the blue lightning bolt dropdown on the invoice
2) Select Notify Buyer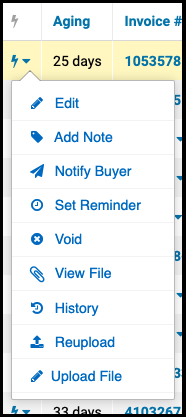 3) Verify the buyer's email address and provide a note to the buyer to accompany your notification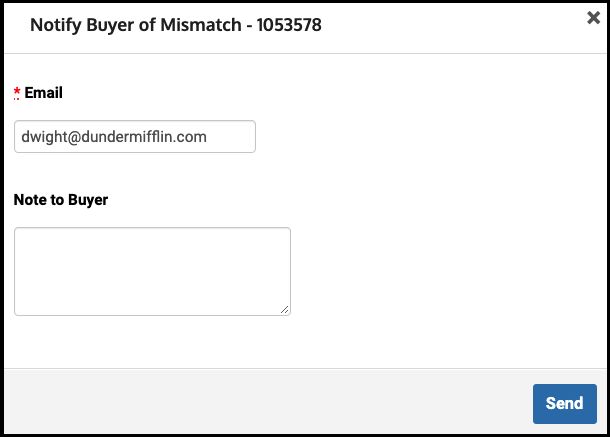 4) Click the Send button to email your buyer

Buyer Notification Email Example