What Are We Trying to Accomplish?
Editing will allow you to make changes prior to deciding to submit the non PO invoice to your ERP. By editing the invoice you will be able to save changes as you go, giving you the time needed to ensure that your GL codes, vendors, and payment terms are all correct.
Pro Tip: If you need to edit an invoice after it has been sent for approval, you will need to cancel the approval process in order to edit. Once you have made your changes, just send back into the approval process.
How Do I Do It?
In order to edit the non PO Invoice prior to submitting it to your ERP, select Edit from the blue lightning bolt action menu on the non PO tab.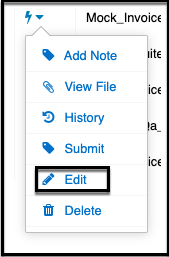 In the non PO Invoice pop-up that appears when you click on edit, you will be able to update the following information:
Endpoint (if applicable)
Site (if applicable)
Vendor
Location ID (if you are using Netsuite as your ERP)
Payment Term Code (if applicable)
GL Numbers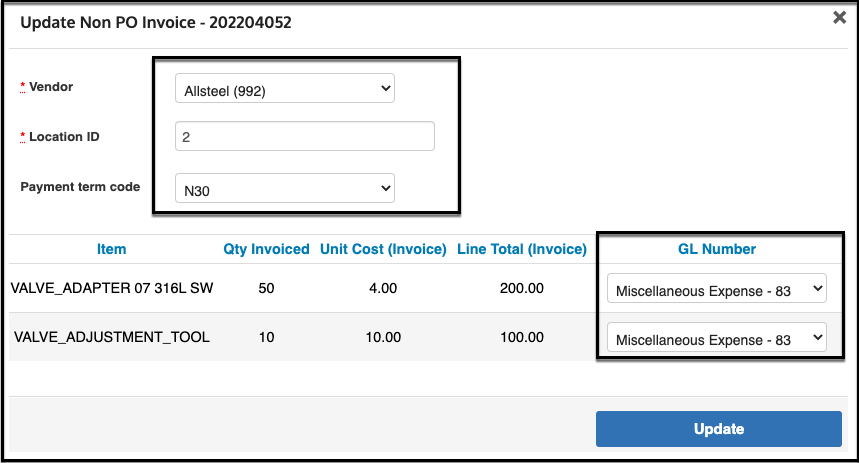 Click Update to save your changes.
Click Submit for Approval to send this invoice for approval.
When submitted for approval the approving group based on the GL Codes assigned will receive an email notification. You can follow the approval along by using the Action Review Invoice or you can select Cancel Approval Process to cancel and edit.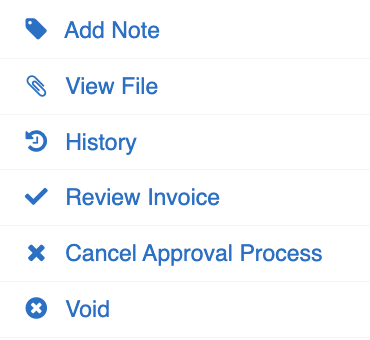 To learn more about the approval process for Non PO Invoice click here.
Keep Learning
Spotlighting New Functionality
Non PO functionality is currently available for Syteline, Epicor (Cloud/OnPrem), Netsuite, Visual (Standard and Global Financials)
Other ERPs will be added over time