The Mission
RFQ Collaboration is a tool that allows you to do side-by-side RFQ quote comparisons. We work with you to get quotes out of your email and into a trackable tool with an easy to read dashboard - setting you up for success.
What Can I Do With It?
The RFQ Collaboration tool will help you to manage multiple quotes across multiple suppliers by bringing all the communications under one umbrella. No more hunting for emails or the post-it from the call last week, your suppliers can add or update quotes as long as the due date has not expired. Had a call with a supplier? - You can also bid on their behalf in order to keep all the info in one place and up to date.
Request bids from suppliers - with detailed part information and FAQs

Review bids from multiple vendors side by side

Award the winning bids line by line

Send out communications to suppliers if they won or lost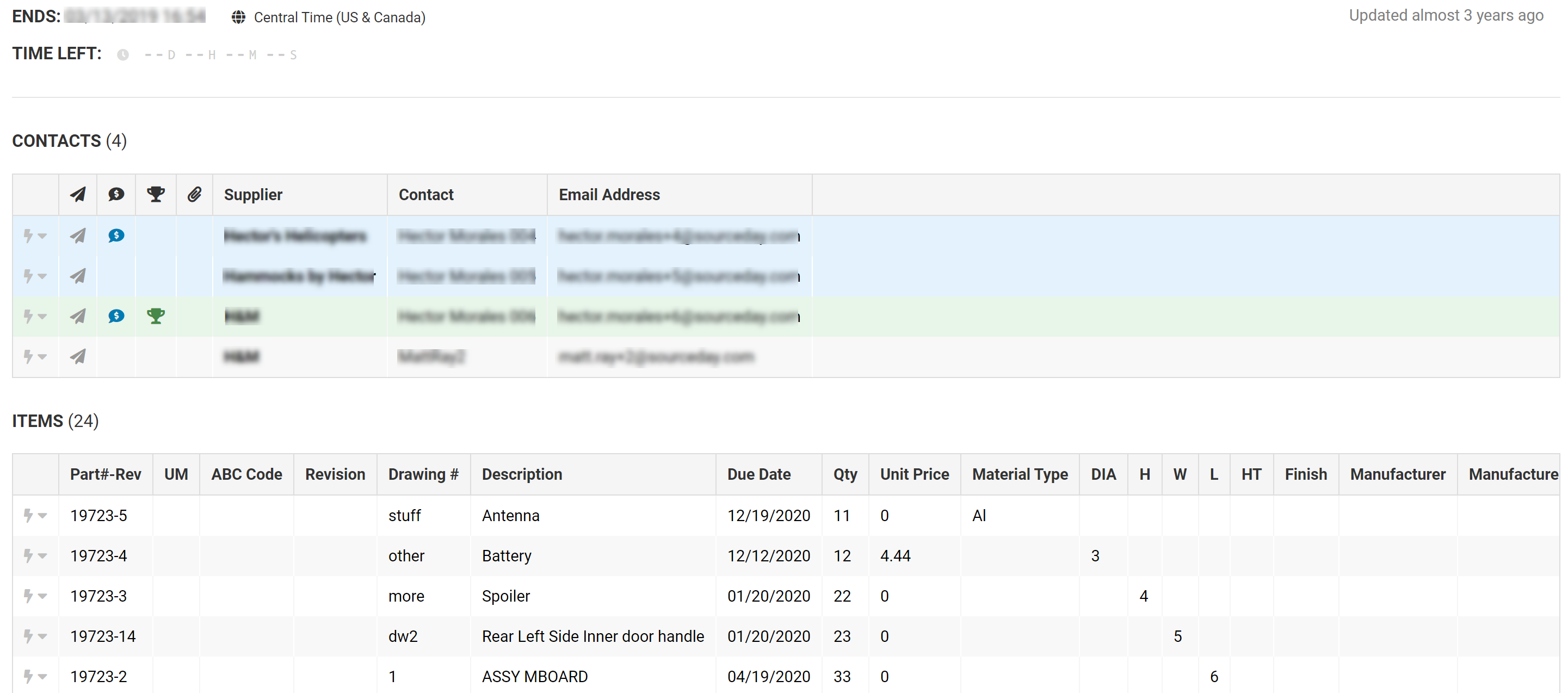 Use the RFQ Dashboard To Stay Up To Date
Our dashboard keeps quote chaos under control by letting you see in one view:
Who responded
Who had the best offer
How much time is left before the quote expires
The quoting deadline - You can even extend the deadline if your suppliers need more time

In This Series
Getting Started with RFQ for Buyers - You are here
Keep Learning