What Are We Trying To Accomplish?
Identifying and understanding the underlying issues driving PO changes and cancellations can be difficult. With Root Cause, Buyer Companies can better understand the reasons behind Supplier proposed changes or cancellations. With this feature enabled, Suppliers will be required to provide accurate information when proposing changes to PO Lines.
How Do I Do It?
Anytime the Supplier is proposing a change, whether at the time of Acknowledgment or using the Update action, the Root Cause drop-down will be displayed. Suppliers simply select the most appropriate reason from the drop-down menu. Buyer Companies will be able to modify this list so you may see different reasons for different Companies. You can add additional information regarding the proposed changes in the comments section as well. Both the Root Cause and your comment will be added to the PO Line and sent to the Buyer with the proposed change. Not all Buyer Companies will be using this feature so you will only see the Root Cause box if it is required by that Company.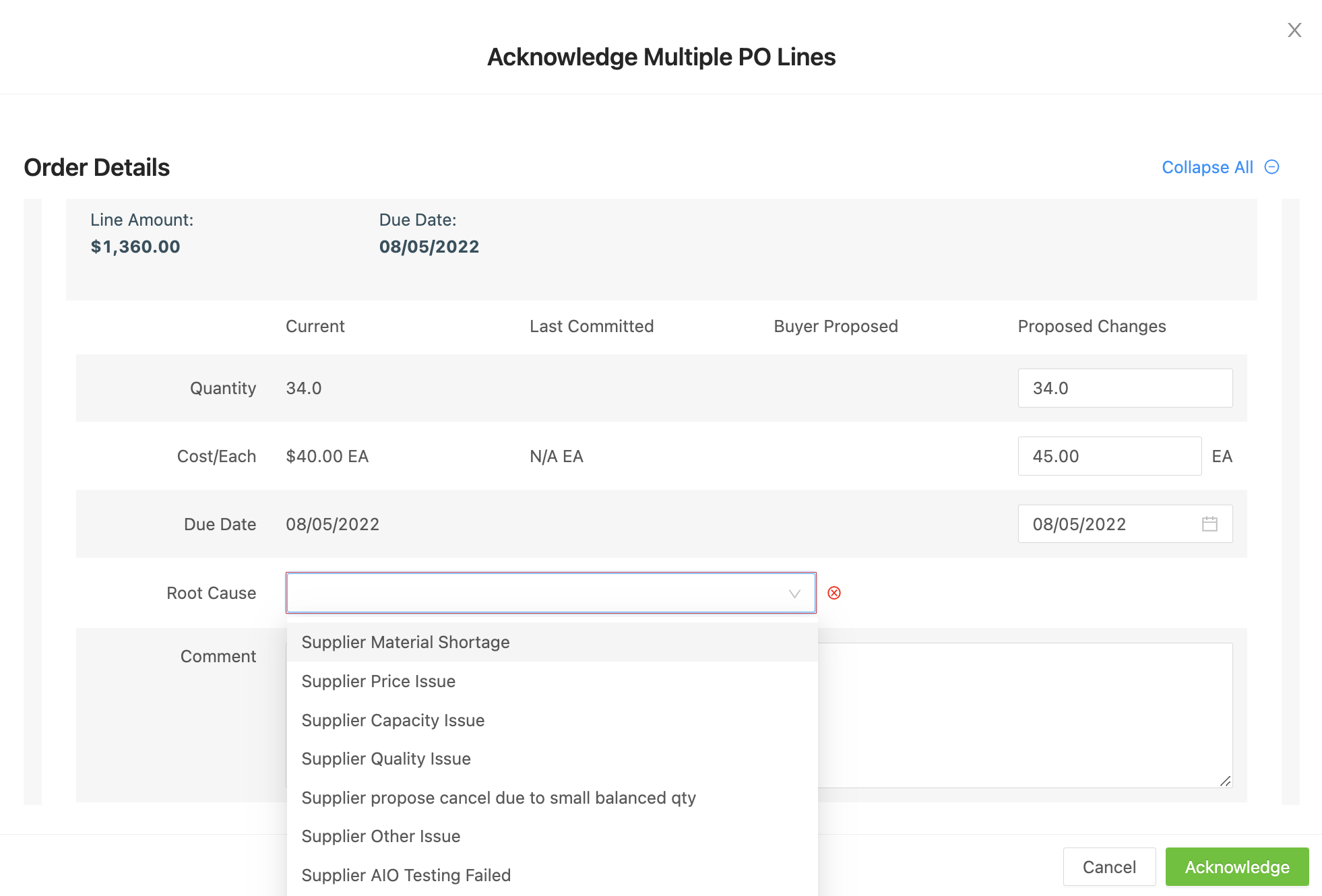 Keep Learning