Question
I used to be able to update PO lines in bulk, but now I have to do it line by line. Why did you remove this functionality?
Answer
Good news is that we didn't, the bad news is that it seems we have not done a great job communicating how to enter bulk updates with the new changes.
Users trying to access the bulk section will need to expand the bulk area in order to see the options. If you click the down arrow you will see the items that you can update across all orders.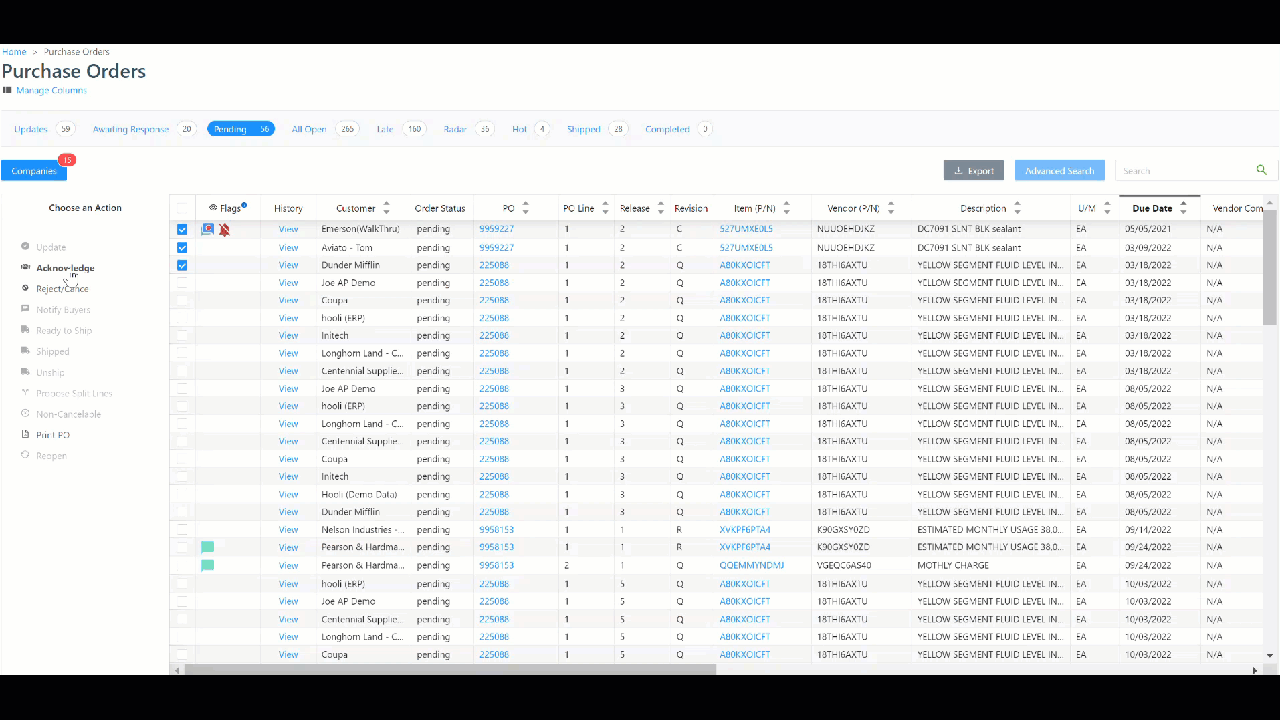 Pro Tip: If you update a PO line after you have updated the bulk section, the value on the PO line will be the value saved.
Keep Learning