The Mission
View allows you to take a look at what you are inspecting prior to starting the actual inspection. It can be a starting point for gathering information about the inspection.
If you view an inspection under the New view then the inspection will move to the In Progress view once it has been viewed.
How Do I Do It?
View allows you to see the details about the inspection. You can also set fault here, but this will not complete the inspection. You will need to start the inspection and enter the values for the steps in order to move this to the completed tab.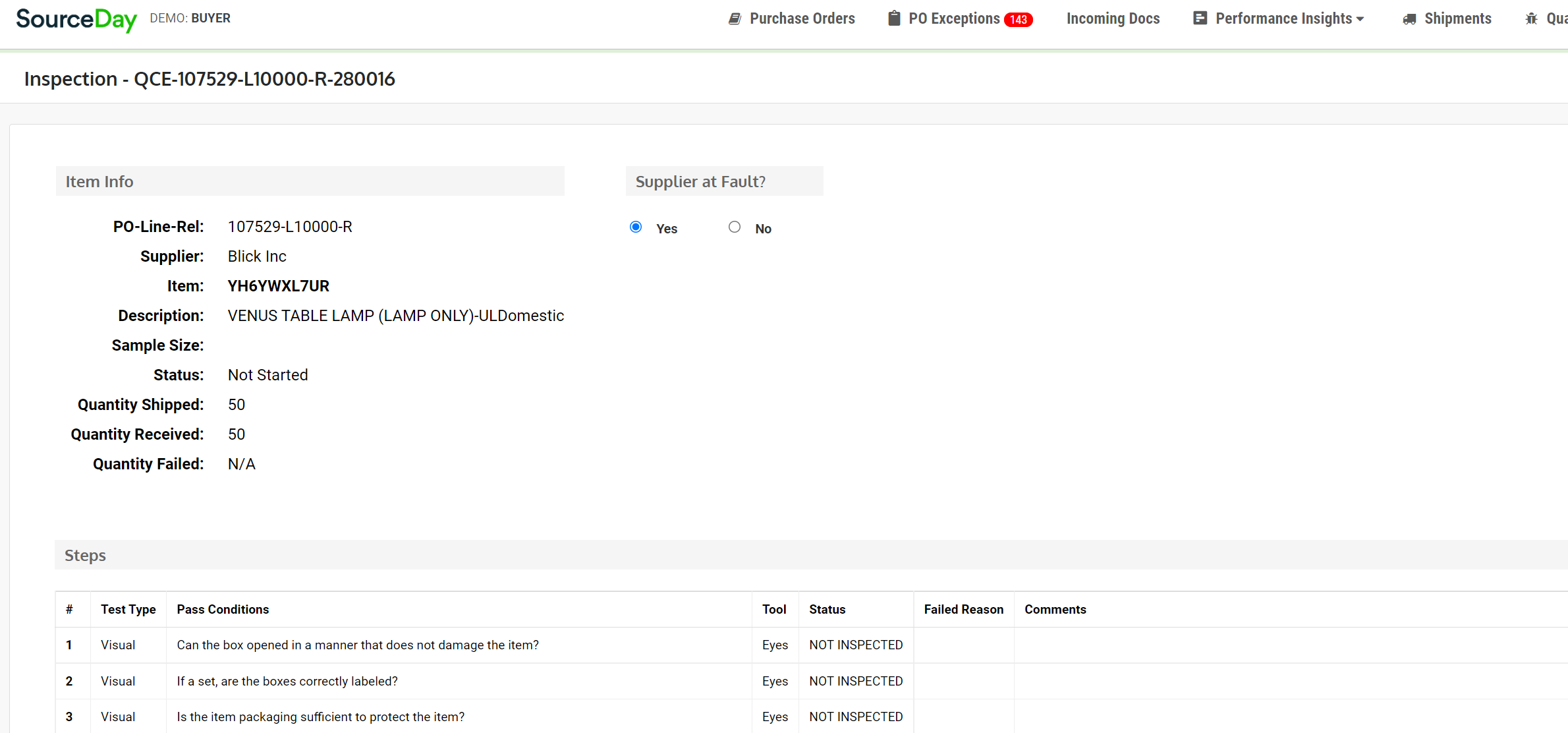 Quality Notice
The Quality product is no longer being actively developed or supported by SourceDay. However, existing customers are able to request the ability to use Quality, until it is sunset, at no cost. At this point there is no planned date for end of life for this product. We will not make any modifications to the software and support may be limited to core functionality.