The Mission
Suppliers are easily able to add shipping details to POs lines within the SourceDay PO Collaboration platform but what about suppliers who do not ship the product themselves and are only responsible for the manufacturing of the item? Using our new Ready to Ship feature, suppliers can now let buyers know that their orders are packaged and ready to go. This feature will allow the buyer to enter shipment details within SourceDay.
Let's Take A Look
With Ready to Ship enabled suppliers will simply select the order line or multiple lines that are ready. Then from the Action Menu they will select Ready to Ship (the other Shipped action will be greyed out and not available on any of your POs for these suppliers).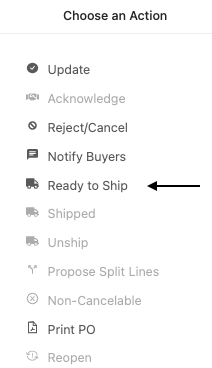 .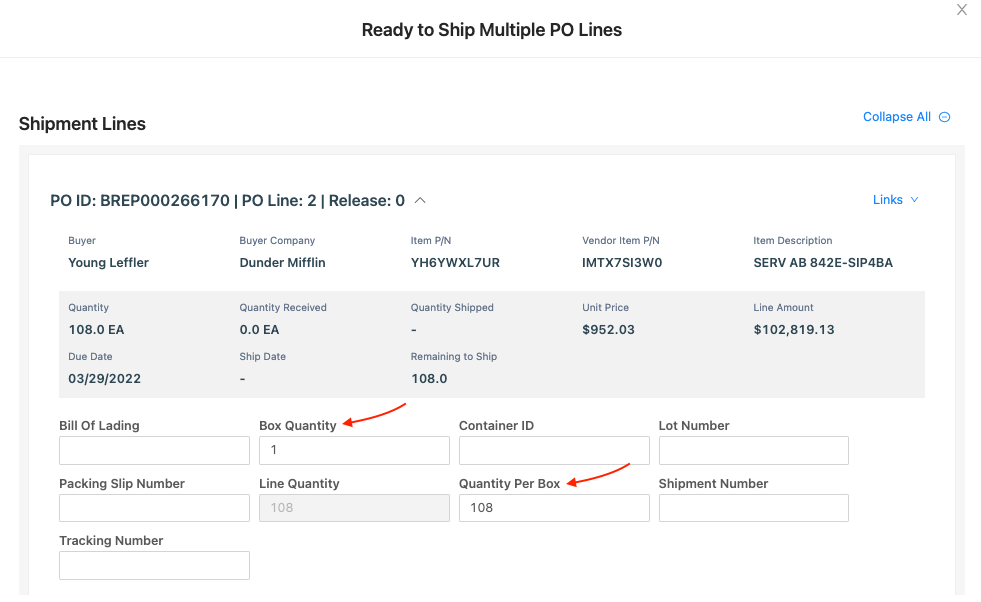 Suppliers will then enter the shipping details they do have on the order lines in the Shipment window that opens next (see below). Instead of providing header details the supplier will enter shipping details per shipment line. These details will match your shipment template but any fields that you have marked as required for the supplier will now be optional. The only two fields that will be required are:
Box Quantity
Quantity per Box
That's it! Once a supplier marks an order as Ready to Ship the buyer will receive a notification and will be able to enter shipping details from the Shipments Dashboard.
Pro Tip: To see this in action with our guided walk through click here.
Keep Learning
How to Switch Suppliers to Ready to Ship
How Buyers Enter Shipping Details
How Suppliers Use Ready to Ship