Reports Settings allow Admins to customize the PO PDFs that are generated in the SourceDay platform for buyers and suppliers to save and print.
These settings are typically set with the help of your Account Manager.
1) Click on your name dropdown in the upper right-hand corner
2) Click Account Settings
3) Click the Report Settings option on the left side of the screen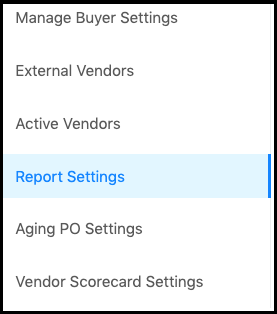 Site Logos
Click the Upload button to choose the company logo you want to appear on your PO PDFs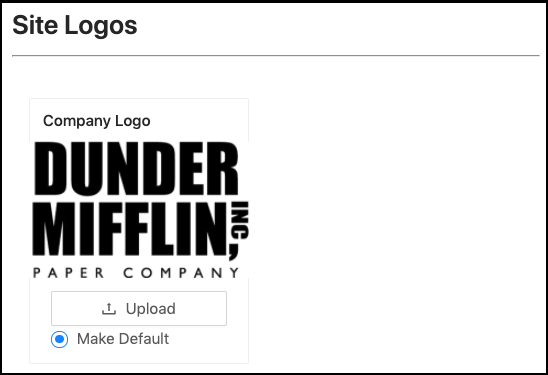 Report Settings
This section allows you to enable notes and barcodes, add a variety of instructions, and upload terms and conditions and manager signatures.
Items Notes Enabled
Click the toggle to enable Item Notes from the ERP to appear on the PO PDF
PO Notes Enabled
Click the toggle to enable PO/Header Notes from the ERP to appear on the PO PDF
PO Barcodes Enabled
Click the toggle to enable PO Barcodes generated by SourceDay to appear on the PO PDF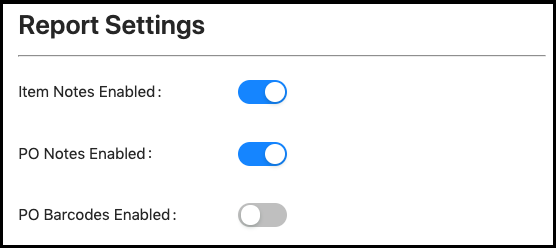 The following 4 open fields allow you to enter text that will appear on the PO PDF
Bill To
Shipping Instructions
Contact Instructions
Terms and Conditions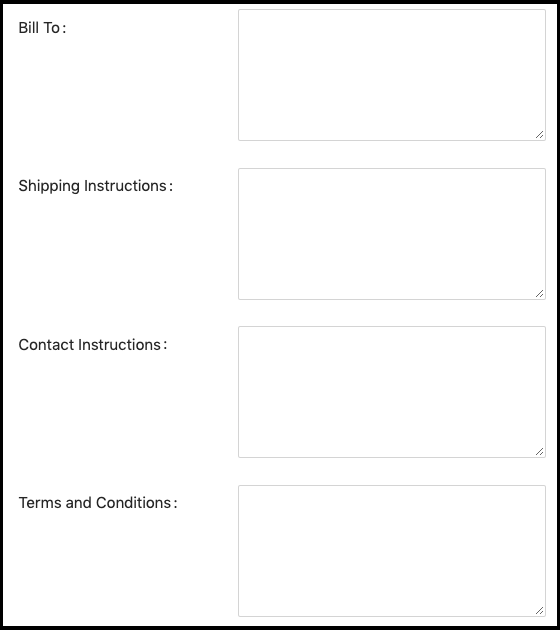 Approver Name
Enter the name of the approver within your company
Manager Signature
Click the Upload button to upload an image of the manager's signature
Terms & Conditions
Click the Upload button to upload an image or file of the terms & conditions to appear at the end of the PO or as another page on the PDF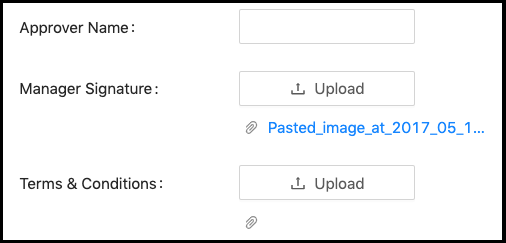 Save
Click the Submit button to save settings