What Are We Trying to Accomplish?
It's time to send out the request for proposal to your suppliers. Make sure that you double check all of your values prior to sending the request out.
How Do I Do It?
Click the Publish and Send Invites button at the top of the request interface to send the RFQ to the listed contacts with a link to set up their account if they are a new supplier to RFQ or a link to view the request for active suppliers.

New RFQ Supplier Active RFQ Supplier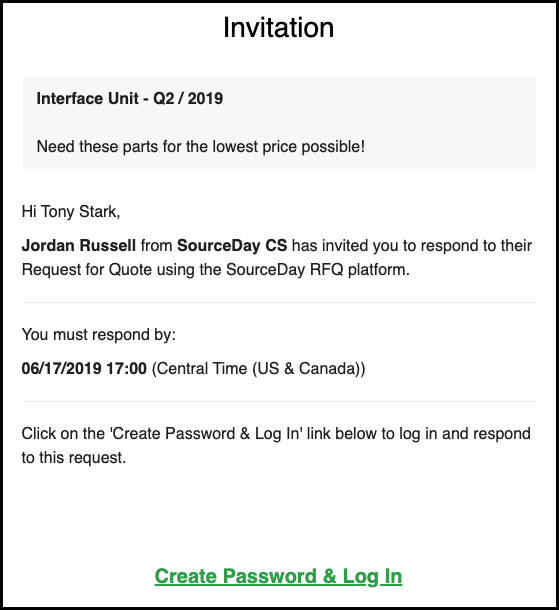 .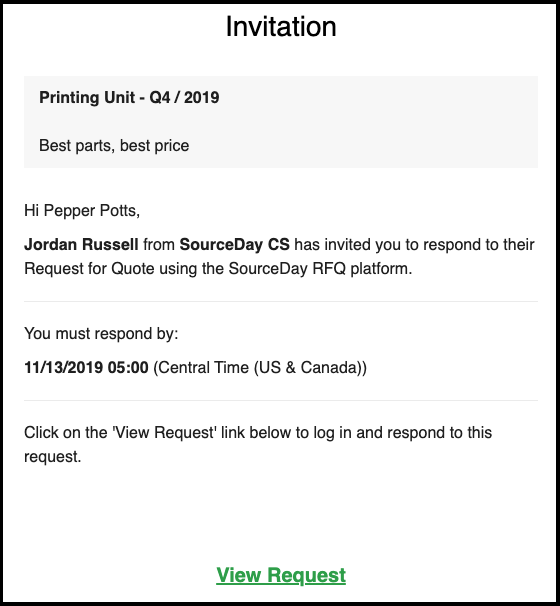 Once an RFQ has been published, the status will switch from Draft to Published



New Contacts
After publishing an RFQ you can continue to invite new contacts until the RFQ expires.

1) Click Add Contacts

2) Select the new contacts you would like to invite
3) Click the Send New Invites button at the top of the RFQ